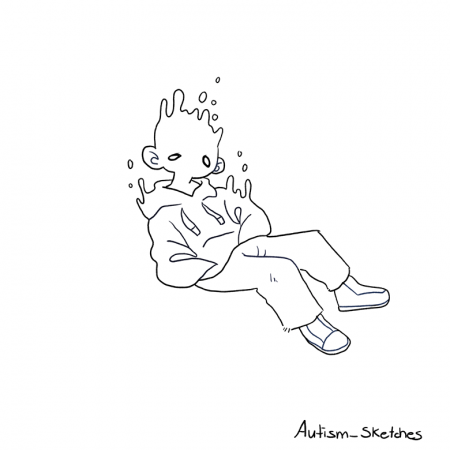 Can Autism exist without co-morbid attachment and trauma due to the nature of Autism in early childhood?

An Alternative Perspective on Autistic Attachment and Trauma

Stephen Bradford – Hospital Director at the Priory Group
As a clinician I have engaged in numerous debates with neuro-typical clinicians regarding the Autism – Attachment – Trauma triad. For the most part these clinicians argue that Autism – Attachment – Trauma overlap significantly in terms of 'symptoms or presentation. Therefore, they go on to argue that where there is known trauma or attachment there is no value in an Autism assessment due to the overlap in presentation. They argue that these need to be treated first and then, following successful treatment, if there are residual difficulties then an ASC assessment should happen.
However, I would like to challenge this perspective. Firstly, I believe there is always value in an assessment which adds to the clinical picture even if that information is to rule out Autism.
In terms of providing intervention for attachment difficulties and trauma, surely it is naive to think that the existence of Autism isn't important. In order to provide client centered trauma and attachment therapies to individuals with Autism its important to adapt communication styles and make adjustments within the therapy sessions to suit the communication, cognitive style and any sensory issues the autistic person struggles with.
Thinking about how autism presents in childhood and the interactions between children on the spectrum and their parents there are likely to be attachment difficulties from the outset. Parents with an autistic child will struggle with some aspects of attachment due to the presentation of the child. Children with Autism will be more aloof, have fewer social skills, may isolate, have poorer eye contact, be less affectionate and shy away from wider family and hugs or cuddles. There is likely to be other complicating factors that will affect attachment such as tensions as the child grows regarding sensory issues which may make simple usually enjoyable times with a child tense and fractious such as bathing, getting dressed, sleep, difficulties with feeding and challenges around food to name a few.
This leads onto the issue of trauma. The nature of the challenges an Autistic child faces in early childhood and through to adulthood bring with them many conflicts. These challenges can be traumatic for the child and the parents, further impacting attachment. I have worked with families of small autistic children who have been required to restrain the child, even sit on the child to prevent them harming themselves, running across busy roads or jumping out of 2nd floor or higher windows during a meltdown. My own childhood led to aggression from my father due his frustrations with my communication style and his inability to the see anything other than his way.
The autistic child also has awareness of their own struggles and that they are inherently different to others, struggle to fit in, struggle to communicate and are often confused at neuro-typical responses and reactions to what seem to be logical communications and interactions. Therefore, I would argue, based on my own personal experience and what is admittedly anecdotal evidence from conversations with autistic and neuro-diverse colleagues, adolescents, and children that Autism frequently, if not nearly always carries with it childhood trauma in varying degrees.
Therefore, I would present the view that the Autism – Attachment – Trauma triad, where Autism exists or is considered will almost always involve attachment and trauma issues due to the pre-existence of Autism and the nature of its early childhood presentation and the challenges that this brings for the individual, parents and significant others such as teachers and relatives.